Shopping Cart
Your Cart is Empty
There was an error with PayPal
Click here to try again
Thank you for your business!
You should be receiving an order confirmation from Paypal shortly.
Exit Shopping Cart
The story of Cotton.
When we went to visit Cotton's breeder to pick out our puppy when they were 3 weeks old my daughter Mallorie had just had a seizure in the car when we arrived. She went to sleep after the Tonic Clonic seizure so I carried her into the house and laid her on the carpeted floor while the puppies were brought out. I had already seen a picture of Cotton and she tugged at my heart. What I wasn't expecting was what happened when we first met her. She crawled out from her littermates to Mallorie's feet. Then she made her way up to Mallorie's face while she slept and licked her. There was never a moment's doubt that she was the one.
When Cotton was 6 weeks old her breeder called and said she was ready for me to come and get her. I knew this was early but also knew that if her breeder was ready for the puppies to go home at this early age then she would be better off being with our family. I know that puppies learn from a very early age and how they are raised from the moment they are born impacts them for the rest of their lives. I believe that Cotton was a natural seizure alert dog because of being exposed to Mallorie right after having a seizure at such a young age. From the moment she came home to us she was at Mallorie's side keeping an eye on her and would stay with her during a seizure licking her face and barking and crying to alert us to make sure we came to her aid. Tragically Cotton passed away a few days after being spayed in April of 2007. She had passed the safety blood work before the operation but came home with neurological damage. We don't know if it was from the anesthesia or another cause but she wasn't herself and was recovering slowly when one morning she suddenly dropped to the floor and I was unable to resuscitate her. Cotton has been the only pet that Mallorie has bonded with since she regressed into autism when she was 3 years old. We had hoped that she would bond with one of our other Old English Sheepdogs but she hasn't developed that connection.
We love you Cotton, you are always and forever in our hearts.
They say memories are golden, well maybe that is true. We never wanted memories we only wanted you.
A million times we needed you, a million times we cried. If love alone could have saved you, you would have never died.
In life we loved you dearly, in death we love you still. In our hearts you hold a place, no one could ever fill.
If tears could build a stairway and heartache make a lane, we'd walk the path to heaven and bring you back again.
Our family chain is broken and nothing seems the same, but as we are called one by one the chain will link again.
(Author Unknown)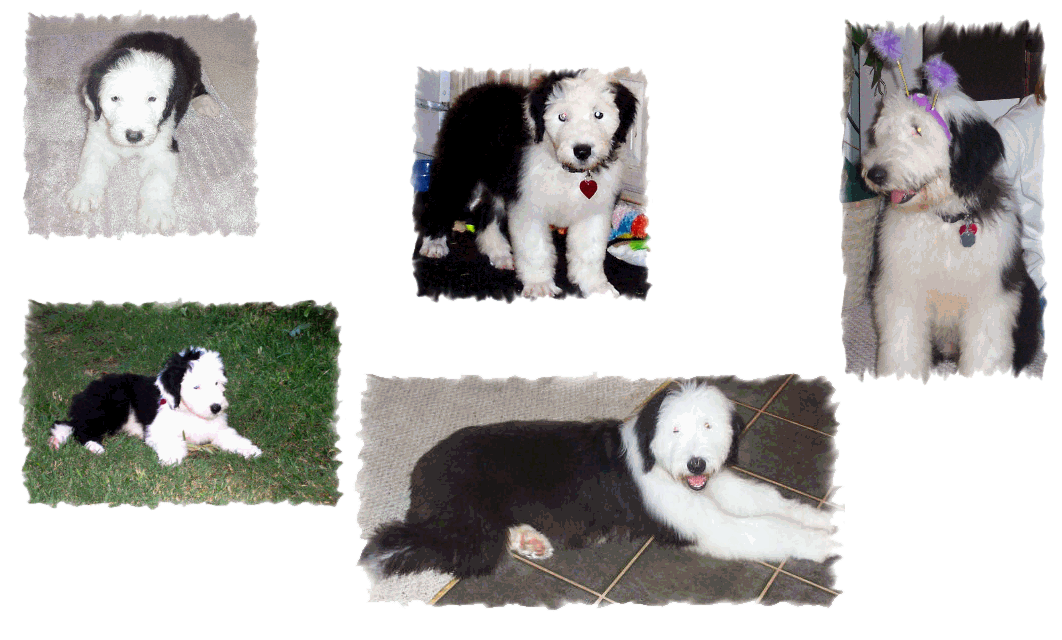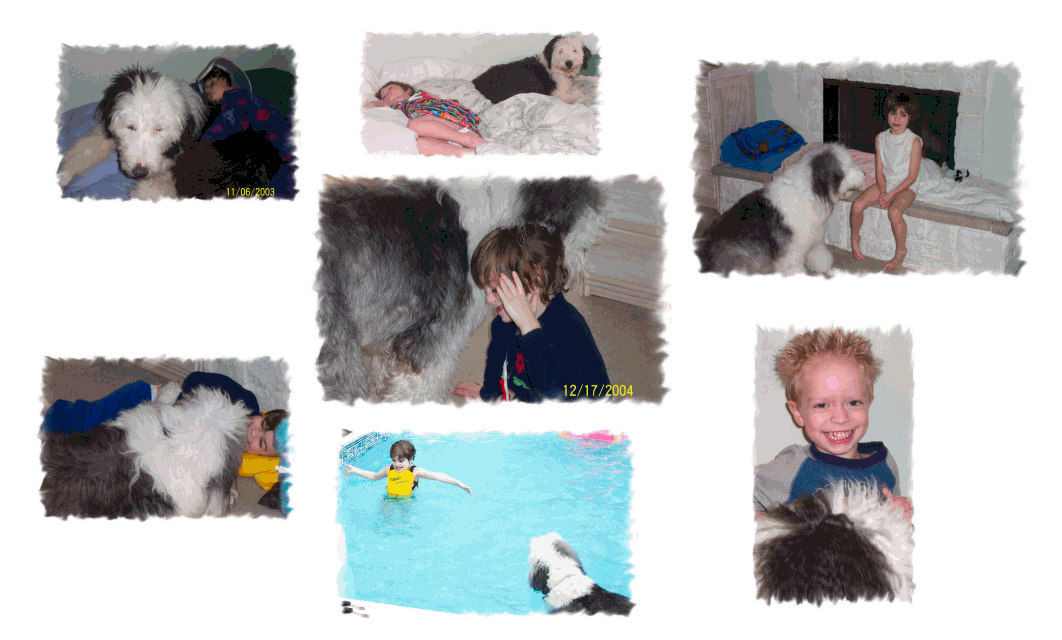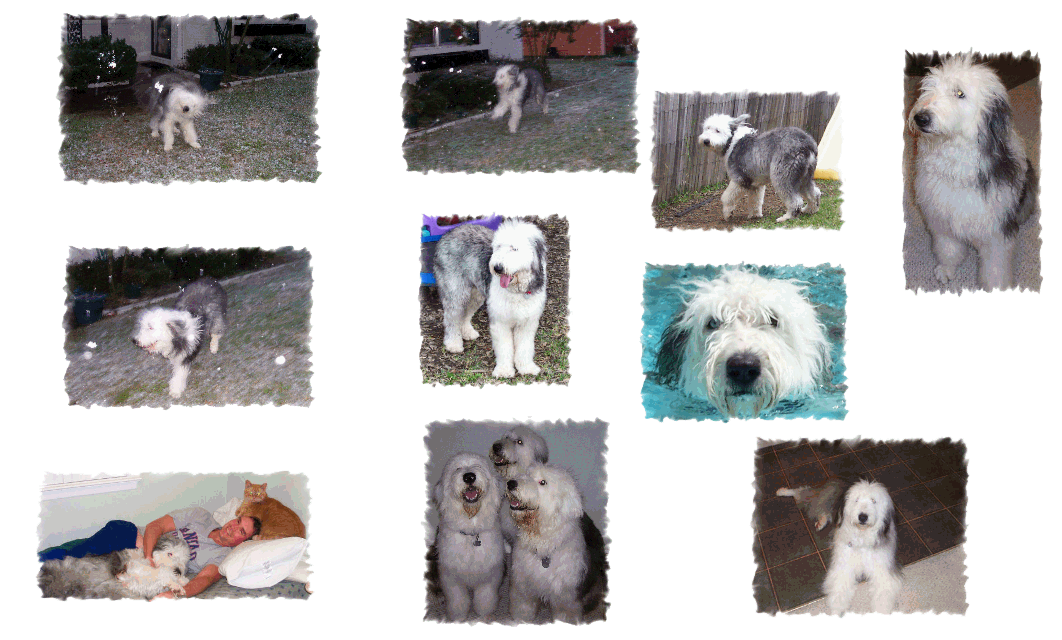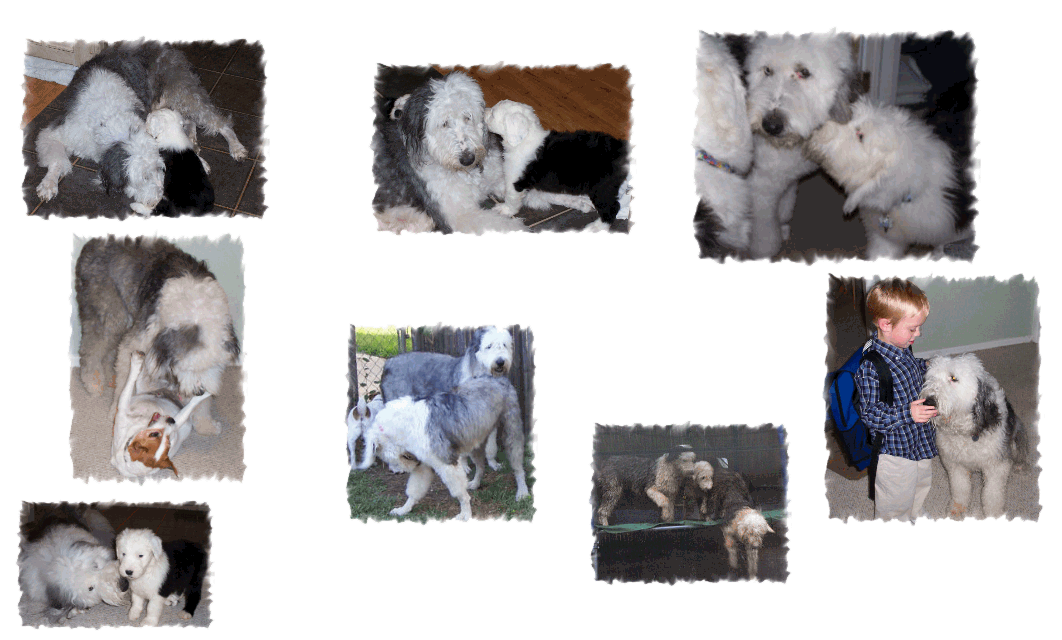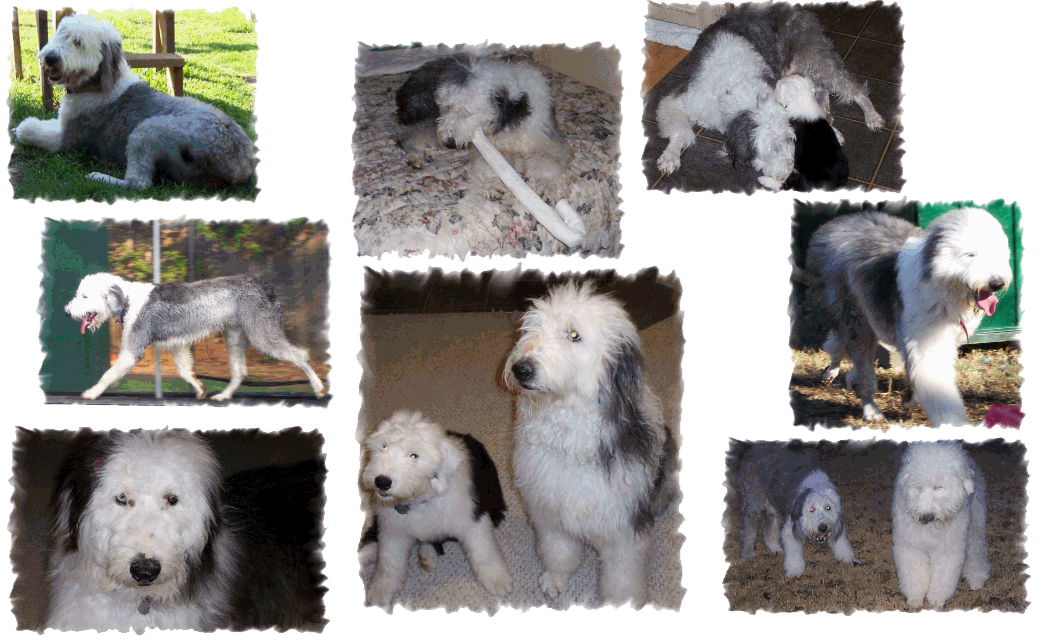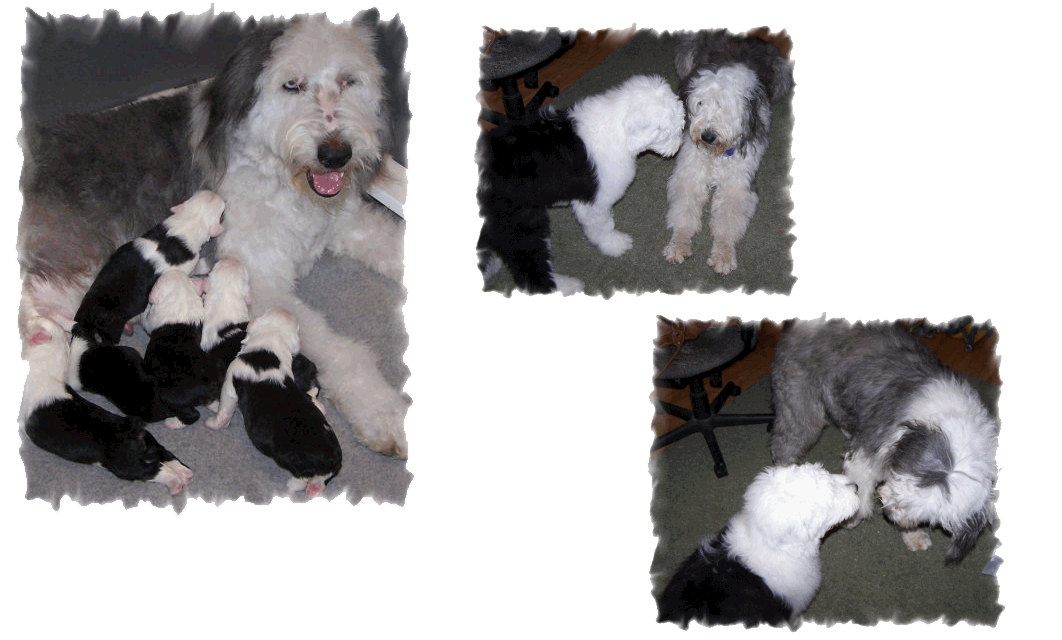 Our Dear Friend Cotton
You came into our lives as a puppy and made them so bright, you would sleep at the foot of the bed at night.
You showed us unconditional love, for that we can attest. As a wonderful companion you were the very best.
You have left us to soon and now are hearts are broken. It's so hard to hold back the tears when your name is spoken.
Our house seems empty, kind of bare. It's just not the same without you there.
You will always be in our hearts, you will never be forgotten. We will always love you, our dear sweet friend Cotton.
May 7, 2003 - April 3, 2007
KC Miller
/